For real estate investors trying to scale, CRMs can help with managing motivated seller outreach and follow-up. Many CRMs designed specifically for real estate investors also provide tools that allow you to streamline internal workflows, like sending direct mail, skip tracing, and cold calling.
And while there aren't a ton of REI-specific CRMs, some of the ones that do exist knock it out of the park, and we're going to share them with you in this article — as well as a few general CRMs that can still get the job done.
Here are our 10 favorite CRMs for real estate investors, ranked.
(NOTE: Some of these links are affiliate links where we may or may not get paid a commission. We only promote affiliate links for services that we use ourselves and recommend)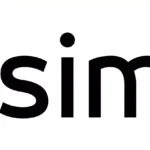 REsimpli is another well-respected CRM among real estate investors. In its own words: "REsimpli is an All-In-One software for Real Estate Investors that requires No customization. You simply sign up and start using it in under 1 minute. Everything you need to run a successful business is already built in." And while that's a big promise, REsimpli certainly delivers. Features include calling and SMS, an easy-to-use CRM, drip campaigns, list stacking, driving for dollars, file storage, e-signing, cash buyer management, accounting software, skip tracing, and more. You can request a free demo on their website to learn more.
(With any CRM, you'll need a complete drip follow up system. Check out the company that creates custom, copy-driven drip follow up for you: OmniDrip, Followup)
"REsimpli is legit. By far the least expensive option out there and their customer service is incredible. I've used them for my direct mail campaigns and I couldn't be happier. I highly recommend!" – Mike Gooch
InvestorFuse is one of the best-established CRMs in the real estate investing space. And for good reason. Many real estate investors use InvestorFuse and love it. This software integrates with other important tools — like Carrot, CallRail, and CallTools — and features include automated text, email, and voicemail follow-up, as well as custom workflows. Here's the pitch from their features page: "Running a real estate investing firm with a ton of inbound opportunities is complex enough. You need a system that calms the chaos for the whole team."
"It has helped us from having leads and deal fall through the cracks. With so much data coming it, it is hard to manage it all but investorfuse solves that problem." – G2 Reviewer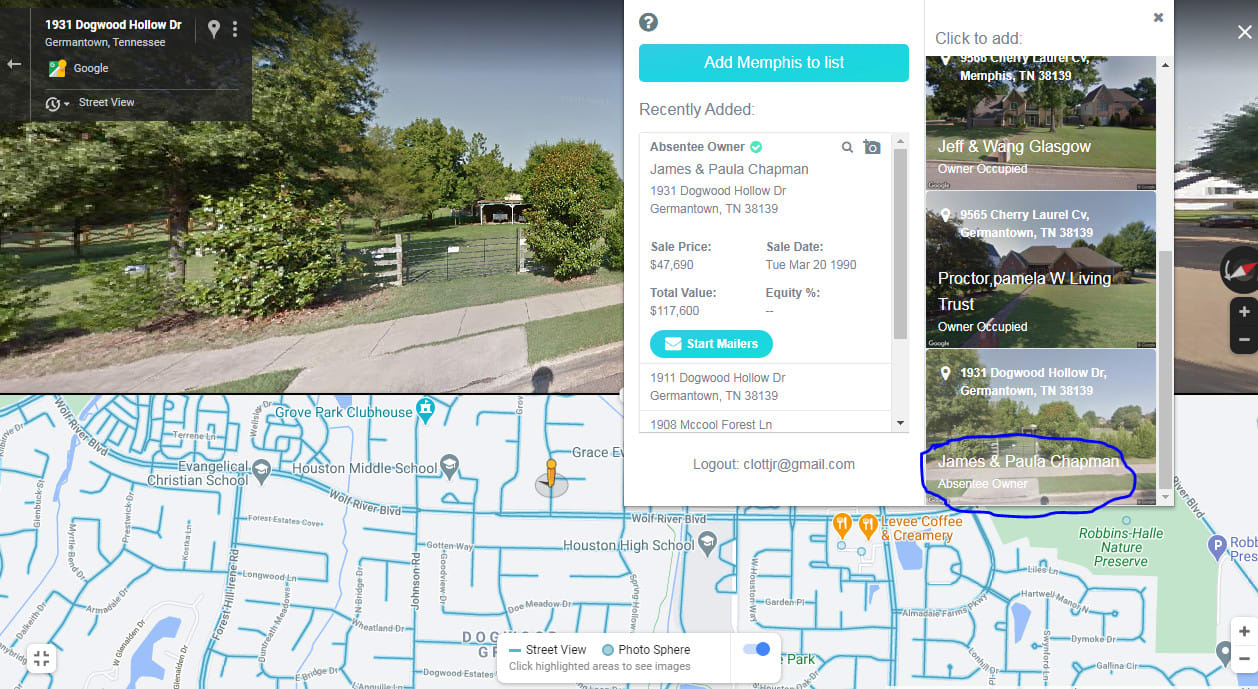 DealMachine is perhaps most well-known for their Driving For Dollars App (which is awesome, by the way!) but they also have a great CRM that can help you scale your business. Its features include the ability to create custom workflows "that integrates with your REI tools at the click of a button, all without hiring a developer", accountability, unlimited ownership lookups, an ROI tracker, direct mail, a marketing calendar, and skip tracing. They have a 7-day free trial so you can try it before you buy it.
"I just started to begin my real estate wholesaling journey and I'm so happy I've found Deal Machine. They help make the process of finding potential homes SO EASY to target. Their customer service team is responsive and is an additional mind to lend ideas toward your success. Thanks Deal Machine!!" – Apple Store Reviewer
REISift is powerful software that can streamline and optimize many different parts of your real estate investing business. Create internal workflows, schedule and send direct mail, build follow-up sequences, clean and manage your data, stack lists for more targeted marketing campaigns, use click-to-call, and more. REISift is receiving raving reviews from its users and Tyler Austin, the founder, is a massive giver to the real estate community. We highly recommend giving their software a try if you're looking to scale your real estate investing business profitably.
"As a small business owner, budget is a major concern. REISist provides me the opportunity to maximize my ROI concerning data which is the lifeline of this industry." – Phil E.
REI Automation Squad is a CRM built specifically for real estate investors, but created and hosted on Podio, the popular and highly customizable CRM solution. REI Automation Squad was created by real estate investors and includes more training and support than some other options —  support ticket systems, a training portal, live weekly Q&A, live chat support, access to a private Facebook Group, and video tutorials.
"If you're an investor and you have a hard time managing your leads, or your follow-up game sucks, you should check out [REI Automation Squad]. It runs on Podio, and Don created it just for real estate invsetors. It has changed my game!" – On-site Review
Propertyware is real-estate-specific software that claims to be the "most powerful, customizable and open platform designed for performance-minded single family property management companies." As you can see, they're a little more niche than some of the other CRMs, catering specifically to single-family property management companies. Propertyware features are exhaustive, however, and include a website builder, lead tracking, listing and syndication, an application portal, tenant screening, and lots more. If you want a CRM for managing your properties, then this is probably an option worth considering.
HubSpot is a very popular CRM, but it's not built specifically for real estate investors. Still, it can work. And one of the biggest benefits of using HubSpot is that it's 100% free to get started.  Features are extensive and include email tracking and notifications, prospect tracking, meeting scheduling, and live chat. If you're looking for something more general that will help you manage your relationship with your leads, then this is a great place to start.
"It makes our employees' lives easier, simplifies their processes and allows them to focus on helping the customer." – Shawn Lucas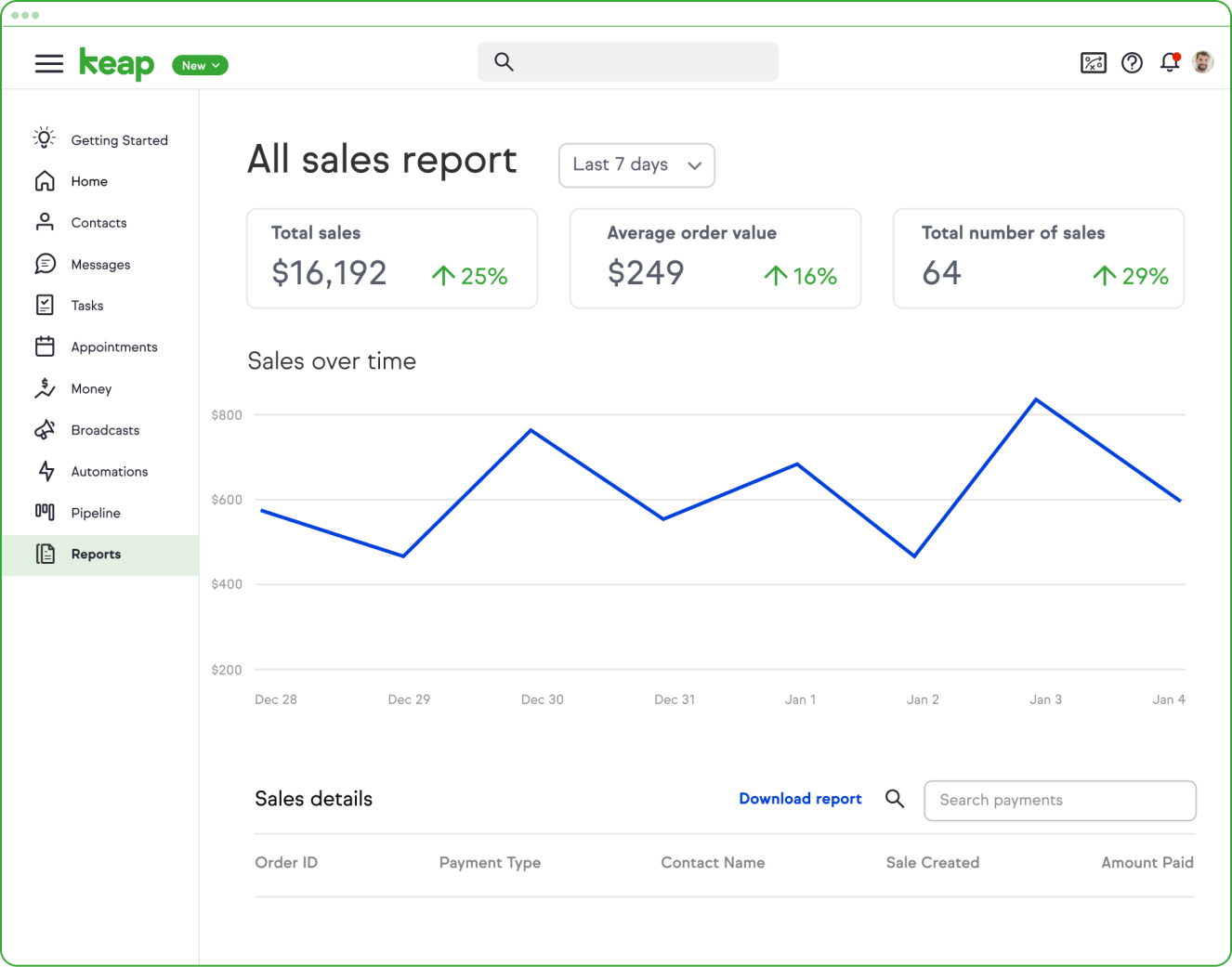 Keap, previously known as Infusionsoft, is another huge CRM with lots of versatile capabilities. Features include sales and marketing automation, a CRM, sales pipelines, payment processors, email marketing, analytics, and more. Again, this software isn't built specifically for real estate investors, but it's still a good option if you're looking for something a little more general.
"We use Keap to provide great service and personal touches that win referrals and retain customers." – Lisa & Hamish Macqueen
Salesforce is the CRM with the most market share — it's huge. Because of that, it's also user-friendly and adaptable for many different types of businesses… even real estate investors. Features include just about everything you could possibly want in a general CRM. Salesforce has a free trial, no credit card is required.
"Salesforce helps us collaborate and streamline communication internally so we can be more efficient. It enables us to capture customer feedback in a way that can improve our business and satisfy our customers." – Jeff Hines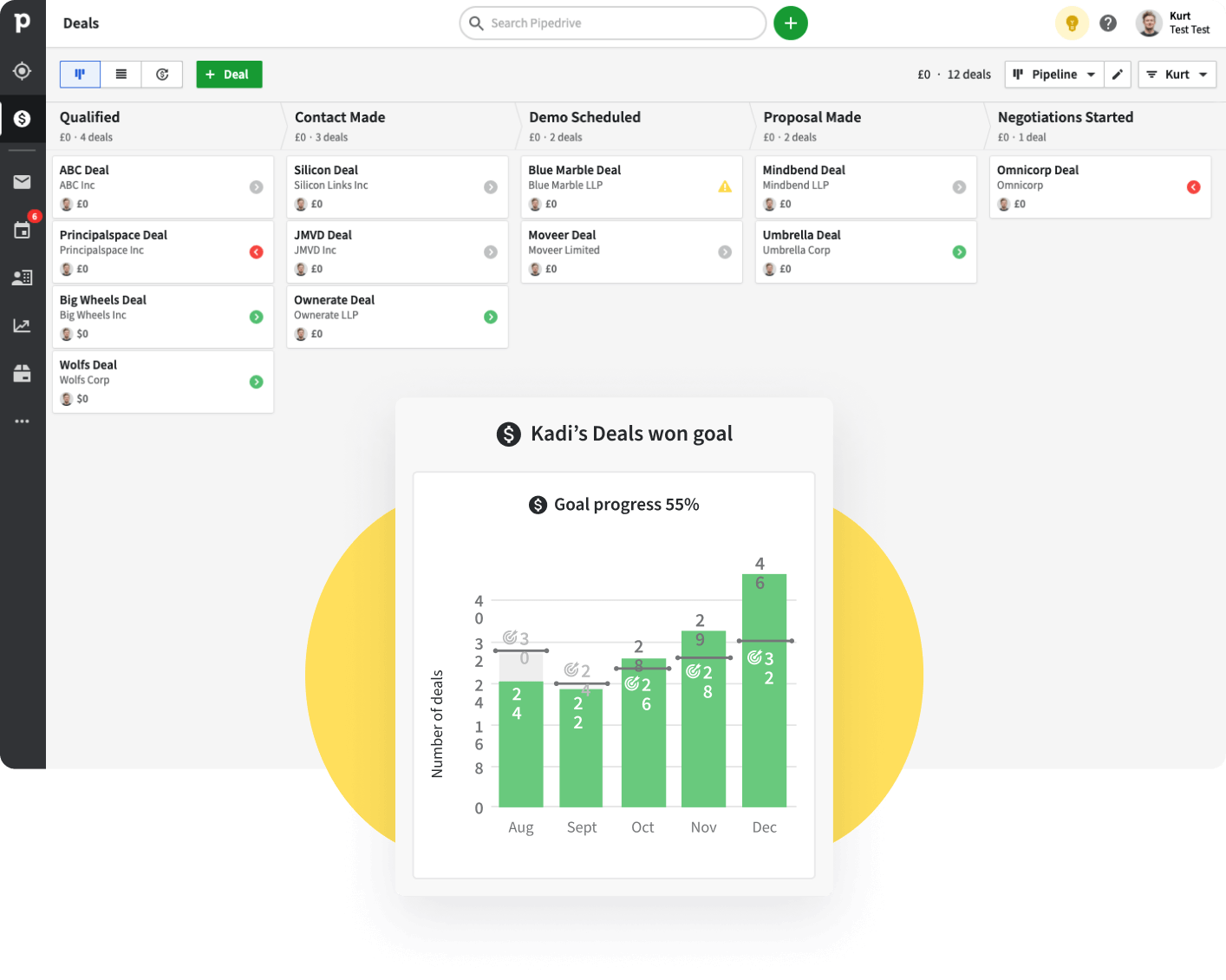 Pipedrive is another general CRM that allows users to track leads, set reminds, and monitor reports. According to its homepage, you can "close 28% more deals". While the exact amount of ROI you'll get from Pipedrive remains to be seen, it's an excellent CRM for real estate investors who want user-friendly and highly visual software to manage their marketing and sales process. It's not built specifically for investors, but it's still a powerful tool worth considering.
"Pipedrive is an extremely easy sales management software to configure and use, and doesn't require a team of specialists to do it for you. The user experience and interface make things fairly simple. Their support chat is helpful for times one needs support and they have many tutorial videos to explain the todos." – Anupama K.
Final Thoughts
There you have it — those are our 10 favorite CRMs for real estate investors.
Using one of those will allow you to streamline your marketing and sales processes so that you can do more deals with less time and money.
But enough from us…
Which CRM do you use to manage and grow your real estate investing business?
Let us know in the comments!