It's been said that willpower is a finite resource.
Multiple scientific studies (like the famous marshmallow test where children were offered one marshmallow now or two marshmallows later) suggest that willpower is limited.
That's not too surprising…
If you have a difficult day at work, when you get home, even trivial decisions are challenging. Making difficult decisions first thing in the morning is much easier than making those same decisions at the end of the day.
The cadence of everyday life indicates that willpower is not an unlimited resource.
Which is why keeping yourself healthy and motivated is so important. Entrepreneurship takes a lot of drive… and below are three ways that you can rekindle your motivation every morning.
1. Exercise For 30 Minutes
The impact of just 30 minutes of exercise on your mental health is difficult to exaggerate.
It increase your energy, your willpower, and your motivation. It makes you feel more confident. It even makes you more positive and improves your problem-solving abilities.
And you just have to dedicate 30 minutes every morning to exercising to get those massive benefits.
Here's a great (slighly controversial) comic that The Oatmeal did on how little commitment it takes to exercise everyday… and why everyone should do it…
Technically, 30 minutes is 2% of your entire day.
That's a small price to pay to make sure that the rest of your day is a success.
2. Read a Book That Gets Your Blood Pumping
One survey by Fast Company discovered that the average CEO reads 60 books per year or 5 books per month.
It doesn't take much research to figure out that consistent and disciplined reading is a primary difference between the ultra successful and everyone else.
Winners are learners.
And reading is perhaps the best way to learn about new perpsectives, new strategies, or new problem-solving ideologies.
Already, many people have succeeded at whatever it is that you're trying to do — whether it be a personal goal or a busienss goal — and for a little over $10, you can read about their experiences, their lessons, and their strategies.
This is the easiest invesment you can make in yourself. And reading just a little bit — even 10 minutes — every morning can help you get excited and motivated to tackle the day.
If you don't know where to start, check out our reading list for real estate investors over here.
3. Spend 5 Minutes Envisioning Your Best Life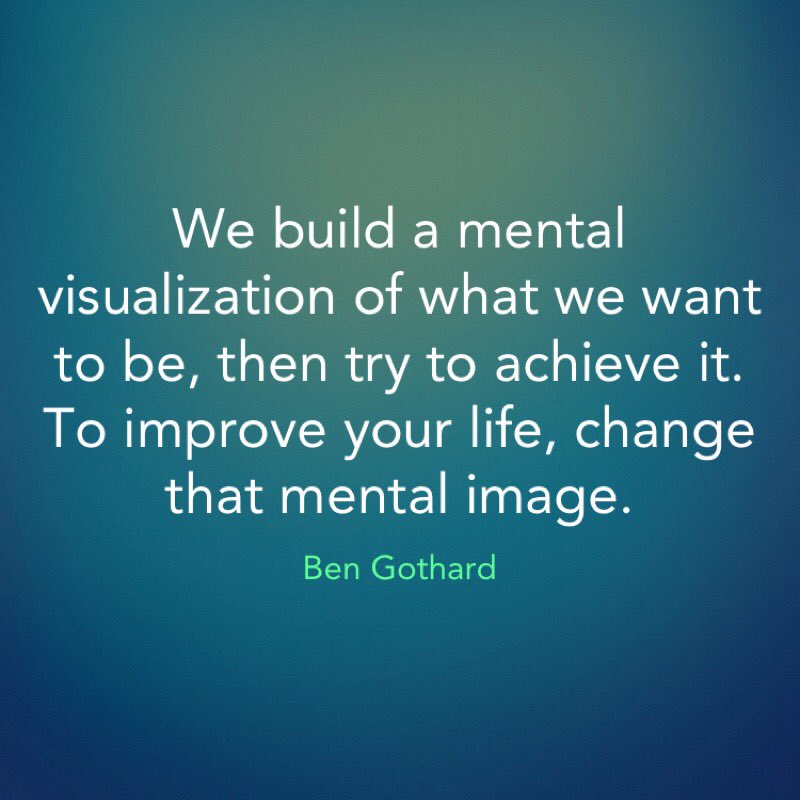 It might seem like a silly practice, but the way we humans acheive success is relatively simple.
We visualize what we want, what we're going to do, or what we expect to get, and then we make it happen.
This is why you and I can never grow beyond our own expectations. If you honestly expect to do a certain number of deals this month, then you'll work for it, and by working for it, you'll manifest it into reality.
But if you expect to struggle this month, you won't work as hard and you'll manifest a less luc wrative reality.
In other words, the way you think and what you expect has a massive impact on what actually happens in your life.
And starting each day with just 5 minutes visualizing who you want to be, how you want your business to look, and even how many deals you want to do, you can set yourself up for success and increase your motivation.
The easiest way to build the life you want is to see it, believe in it, and then take massive action.
But first, you've got to see it.